Seamless Sea Cargo Services From The
Best Of Sea Freight Companies In Dubai
Ocean freight forwarder sailing your sea cargo in Dubai across the globe, offering a competitive price and thereby staying ahead of the competition among other Sea freight companies in Dubai.
Superlative Sea Freight Company in Dubai
We provide supreme quality sea cargo services that ship large, heavy or bulky items safely to destinations at longer distances using carrier ships that can carry tons of containers at a time. Sea freight is the environment-friendly choice of sea freight companies in Dubai, enabling a reasonable shipping cost compared to other modes of freight forwarding such as air freight and land freight.
Sea Freight Services Provided By Us:

General Import/Export Container Shipment









Why Choose Freighbrid As Your Sea Freight Company In Dubai?
Cost-efficient
Sea freight shipping is an economically feasible choice for shipping goods internationally. Choosing cheaper shipping with a sea freight company in Dubai helps decrease the cost of products for the customers. One of the main reasons sea freight is cheaper than air and land freight is its low maintenance cost.
Less Fuel Consumption
Ocean freight shipping consumes less fuel compared to air or land freights. The fact that courier ships can carry tons of containers simultaneously compared to other freights modes also helps save fuel needs. This fuel efficiency, in turn, reflects on the shipping cost of goods transported using ocean freight.
Spacious
Sea Freight companies can offer more space for your shipping requirements than other freights. Sea freight allows you to ship anything heavy and bulky without bothering about its size or nature. Various types of sea freight solutions such as FCL and LCL enable this.
Safe & Secure
As your trusted sea freight company in Dubai, we ensure the utmost safety and security of the packaging sent via ocean freight shipping with us. Secure packaging and careful handling are provided for all goods, including sensitive materials. Customs clearance and security checking are done at every port for safety assurance.
Customer Support
Customers will be given a constant update on the status of goods transported through sea freight in Dubai to keep them posted about the whereabouts of the goods. This customer-centric approach to ocean freight with the help of new-age technology redefines sea freight in Dubai.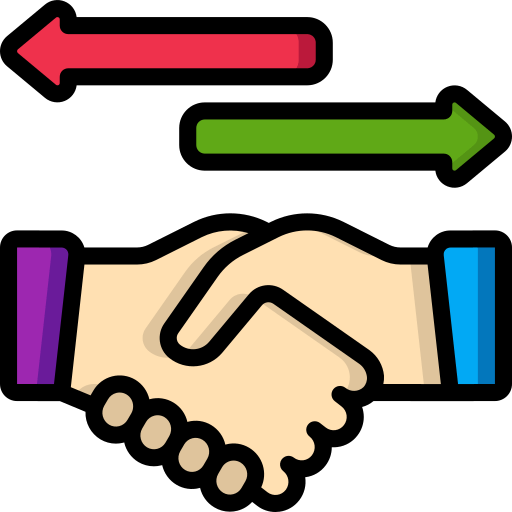 Promotes Foreign Trade
The impact of Sea freight on the rapid growth of trade between Dubai and other countries over the years is backed by the fact that ports in Dubai connect with over 150+ countries across the globe, making its global trade relationship strong. Reports say ocean freights carry out more than a quarter of worldwide trade, and Dubai is no alike.
Why is Sea cargo in Dubai cheaper compared to air freight?
Sea freights are comparatively cheaper than air freight due to various factors, including:
Air freight has less space for containing more containers than sea freight.
Air freights consume significantly more fuel than sea freights.
Air freights are occupied with larger security and tracking systems.
Air freights might include sensitive items which require special care and protection, increasing the cost.
Will there be a safety assurance for the goods transported through Sea freight?
Yes. The items will be subjected to customs clearance, and respective authorities will ensure the safety of your goods before, during and after it reaches the designated destination.
Will sea freight take longer to reach compared to air freight?
Yes. Sea freight will take longer to reach than air freight as air freights are the fastest mode of freight forwarding without any doubt.
Which is the best mode of freight for sending heavy/bulky goods and confidential documents to a different country?
For bulky/heavy goods, Sea freight is undoubtedly the best option for bulky/heavy goods as it has higher occupancy of any size and volume of goods hassle-free with cheaper cost compared to air freight.
Whereas, we would recommend Air freight over sea freight for sending confidential documents as air freight has added security systems and uninterrupted live tracking that tells you the status of your documents precisely.
How is the cost calculated during shipping cargoes via sea freight?
The cost of shipping cargoes via sea freight is calculated based on various aspects of the items you are shipping, including their size, nature, width, height, weight etc.
CBM or cubic meter measures the shipped cargoes using sea freight.
Will there be customs clearance required for international sea freight services?
Yes. Sea freight will require customs clearance from the country it is shipped from and at the port when it reaches its destination. Documentation and clearance of your goods will be cleared from our side if you choose us as your trusted sea freight company in Dubai